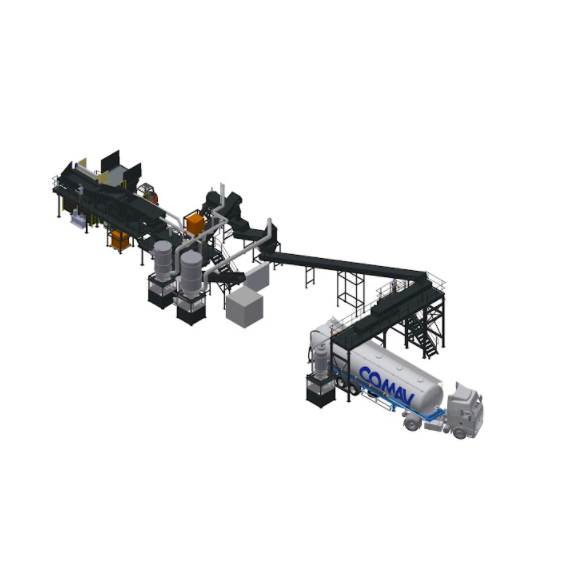 FILLING SOLUTIONS
Due to the need to provide increasingly efficient mobile container filling systems, COMAV has developed two stations integrated with our rotary valves that can fill a 30' container in an extremely short space of time. 
The first solution is ideal in situations where the container can only be loaded from the rear, while the second solution relies on a pneumatic conveyor system, but in this case it is fed by a hopper installed at ground level to the rotary valve.
REQUEST INFORMATION
COMAV staff are here to help you with all your enquiries about this product!
CONTACT