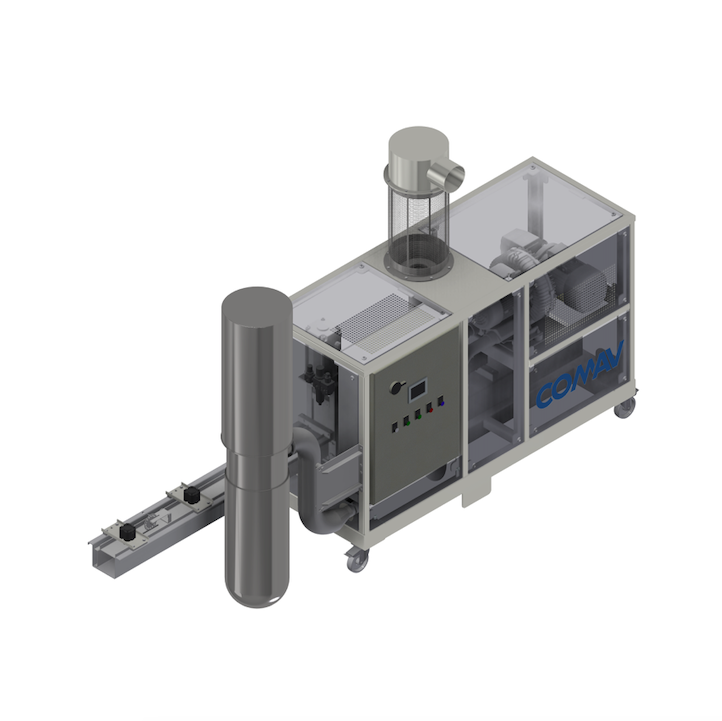 COMPACTORS AND WASTE RECYCLING SYSTEMS
The PPR100 compactor has been created due to the need to recover the waste from PP, PE, non-woven fabric and other production line rejects (e.g. from plastic bags or nappies).
The special heating plates create a rigid outer layer around the compacted waste, while the press is fed by a vacuum conveyor that can be connected to up to three lines at the same time.
Using a touch screen, the operator can select the material that needs compacting and set the correct temperature/compactor cycle.
The press has a capacity of approximately 100 kg/h and the width and height of the waste blocks are set at 100×100 mm (the length of the blocks is adjustable).  
REQUEST INFORMATION
COMAV staff are here to help you with all your enquiries about this product!
CONTACT