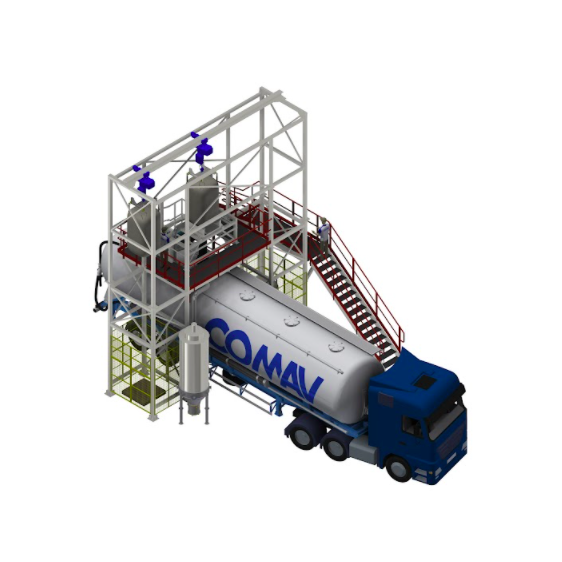 FILLING SOLUTIONS
One of the natural applications for our bag emptying machines is loading tanks, which can be carried out either pneumatically, mechanically, or with belts or gravity, depending on the type of material handled.
In this sense, the SVR 1000 DEPA model is extremely interesting because not only can it load a tank with a capacity of over 30 t/h of plastic granules, but it can also be used for materials in powder form and with every type of bag.
These systems comes with a vast array of accessories to prevent contamination between different products, rapid cleaning systems, warning signal integration for company supervisors and much, much more.
All of our other models are suitable for this application, but they will have different specifications depending on the version chosen.
For further information on some of these projects, please see the Bag Unloaders Case Studies section. 
REQUEST INFORMATION
COMAV staff are here to help you with all your enquiries about this product!
CONTACT